2017 first half performance celebration conference
---
【Abstract】: In order to celebrate the first half of 2017, Shenzhen Yihong Optical Communication Co., LTD. 's performance broke the 20 million mark, Shenzhen Yihong organized the 2017 annual performance celebration conference on July 1, 2017, the conference has praised a number of outstanding company employees. The specific commendation list is as follows (because it is a performance commendation conference, workshop staff did not participate in the selection)
In order to celebrate the first half of 2017, Shenzhen Yihong Optical Communication Co., LTD. 's performance broke the 20 million mark, Shenzhen Yihong organized the 2017 annual performance celebration conference on July 1, 2017, the conference has praised a number of outstanding company employees. The specific commendation list is as follows (because it is a performance commendation conference, workshop staff did not participate in the selection)
Outstanding Salesman
First prize: Tina (Foreign Trade Group 1)
Second Prize: Atiya (Foreign Trade Group 2)
He Hanlin (Domestic Trade Group 1)
Chung Kit-sing (Domestic Trade 2 Team)
Third Prize: Nancy (Foreign Trade Group 1)
Gillian (Foreign Trade Team 2)
Chow Chun-kai (Domestic Trade 2 Team)
Outstanding Leadership Award: Linda (Manager of Foreign Trade Department)
Outstanding Contribution Award: Zhibin Liu (Engineering Department)
Jie Guan (Domestic Trade Team 2 & Engineering Department)

In order to encourage all employees to make persistent efforts, the company went to a higher level. After the ceremony, we organized a 2-day seaside tour to Xunliao Bay in Huizhou.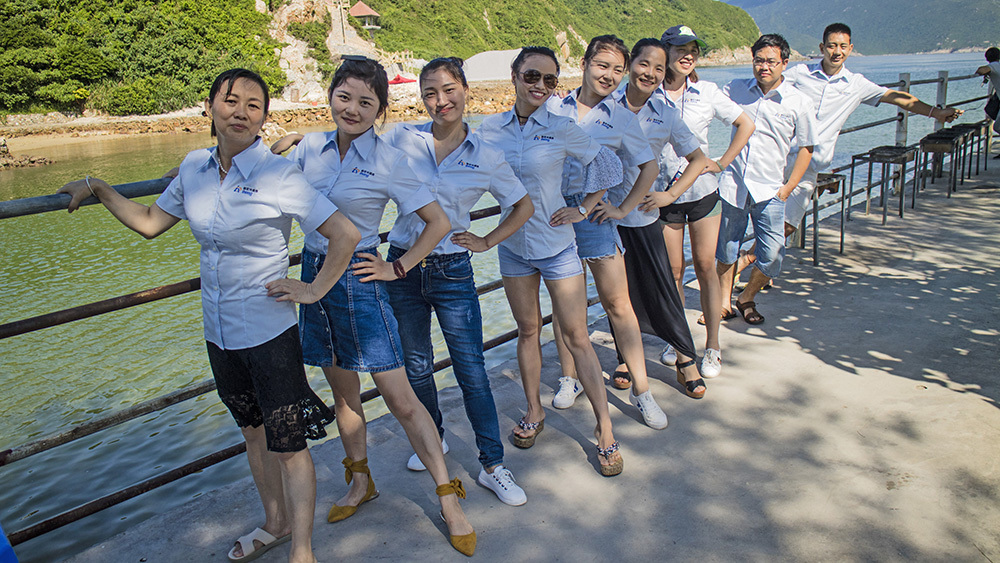 SHENZHEN IH Optics CO., LTD is a professional enterprise which is specialized in researching, developing, manufacturing and selling fiber optic products and various kinds of devices and accessories for fiber transmissions system. We have a team of top-notch researchers and high technicians. Our company has been accredited with ISO 9001 and the products also have been approved with ROHS certification. Moreover, all products do comply with standard of ITU-T. We are always keeping going front with the world's newest development and technology of fiber optic telecommunications, and our excellent sales team has top reputation on services, which enable our products are being ordered and used worldwide, like USA, Americas, Europe, Asia, Mid-East, Africa and so on.

We have advanced equipments and machines for production and test, and our main products are: Fiber Optic Patch cords/ Pigtails, Indoor/ Outdoor Fiber Optic Cables, Outdoor Waterproof Field Connectors, Fiber Optic Adapters, Fiber Optic Attenuators, Fiber Optic Splitters, Terminal Boxes, ODF, FTTH Drop Cables, Fast Field Connectors, Splitting Terminal Boxes, WDM, Circulators, Isolators…
Not only processing but also customization
SHENZHEN IH Optics CO., LTD is a manufacturing enterprise with independent R&D and manufacturing capabilities, and a strong sense of innovation. We have professional engineers, special R & D department to provide technical support. We can not only provide common conventional products on the market, but also create a variety of customized optical fiber products according to the different needs of each customer.
Not just buying and selling but also serving
SHENZHEN IH Optics CO., LTD. Since the establishment of our factory, we have always adhered to the idea that sales is not a transaction, but a service. Sincerely serve every customer. We strictly control the incoming materials from the source, to the documentary in the production process, the full quality inspection, the delivery of packaging, transportation, and after-sales service feedback, the whole responsibility to the people, service to the home. Let you buy comfortable, with rest assured!
Not just now but in the future
The Times are developing, science and technology is progressing, we do not abide by the rules, Yihong at any time to pay attention to every change in the optical fiber market, every innovation. Not in the past without remonstrance, know the comers can chase! Only by looking back in the past and looking to the future, can we keep our competitiveness by making our products in line with The Times and advancing together with science and technology! Only in this way can our customers always use the latest and most advanced products!
Contact us
SHENZHEN IH Optics CO., LTD
Factory Tel: 86 0755 29087730
Factory fax: 86 0755 2908730-88
Factory address: 6th Floor, Building A2, Penghongxin Industrial Park, Bougainvillea Village, Xixiang Bougainvillea, Baoan District, Shenzhen
Business Headquarters: Room 608, Block G, Baoan Zhigu, Yintian Road, Xixiang, Baoan, Shenzhen
Business landline: 0755-84571947
Website: http://www.ihfiber.com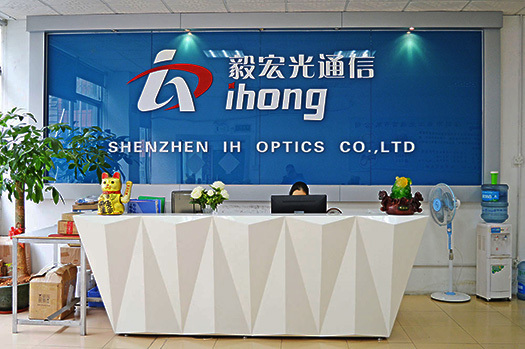 ---